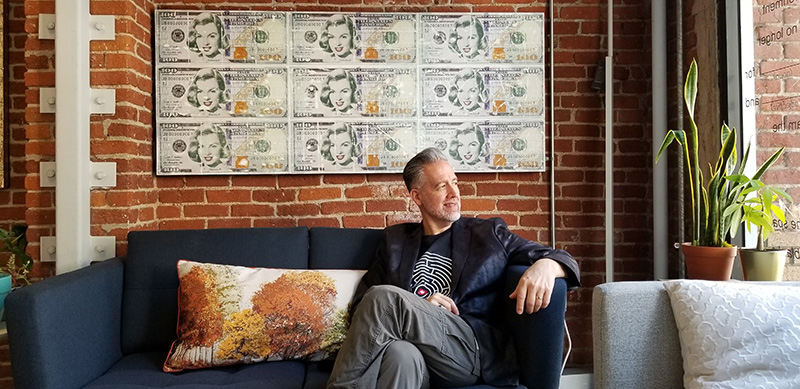 Scott Horton sitting in Blank Spaces (Santa Monica) with his art piece, "Marilyn Monopoly"
As a lifelong artist, Scott Horton directed his creative talents to the technical world, becoming highly skilled in web and mobile design / development practices, and for over 25 years has designed and developed web, mobile, email, social media and branding solutions. Scott has directed efforts in marketing and product development, creating online solutions that focus on business operations, expansion, innovation, and outreach.
As the demand for video-based content for online promotion and marketing continues to expand, Scott has focused Dreamscolor Media's efforts on video production, editing, motion graphics and photography to create engaging commercial spots, as well as video for educational, instructional, and entertainment purposes.
Scott is also credited as Director of Photography for a recent short film and an upcoming web series, "The David Project". Additionally he has sold both his digital art and fine art internationally.